Perhaps you are interested in being a bright spot in someone's troubled day. Or you want to serve the public, but a military or political career is not the right fit for you. By doing acts of kindness as a volunteer, you can help people improve their lives or be there in times of crisis. However, it's nice to get paid for the work too. Here are some jobs to consider if you would like to help others and also earn an income.
Consultant
Jupiterimages/BananaStock/Getty Images
If you want to help people transform their appearance and improve their self-esteem, you should consider a career in image consulting. Image consultants help others by advising them on clothing or makeup options using seasonal color analysis to match their skin tone. Also, they accompany their clients on shopping trips to help them pick out the appropriate clothing and accessories. The average income for image consultants, based on U.S. Bureau of Labor statistics, ranges from $50 to $500 per hour.
Self-Enrichment Teacher
moodboard/moodboard/Getty Images
Self-enrichment education teachers educate nondegree seeking students. They instruct adults, teenagers and children in photography, creative writing, dancing and other areas. If self-enrichment education teachers work for a company or an association, they may teach skills like finance, marketing or management. Salaries and education requirements vary depending on location.
Trainer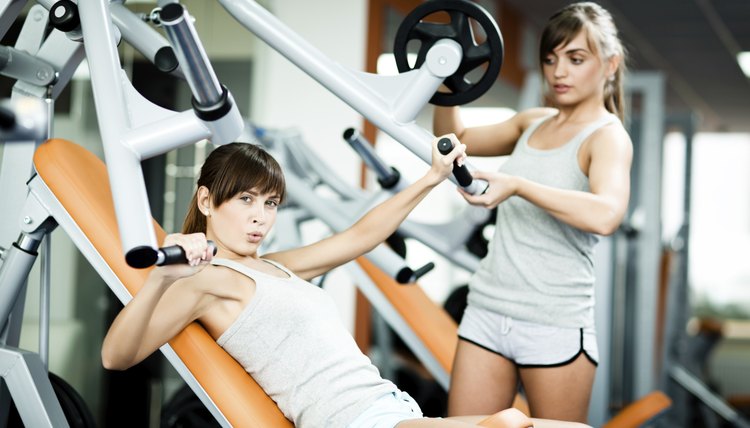 YouraPechkin/iStock/Getty Images
If you like physical fitness and, more importantly, you like to help others improve their quality of health, then consider a career as a trainer. Fitness trainers and aerobic instructors organize and plan activities to help people lose weight. They may work in gyms or people's homes. They also show people how to properly exercise or train. Salaries and education requirements vary depending on location.
PR Specialist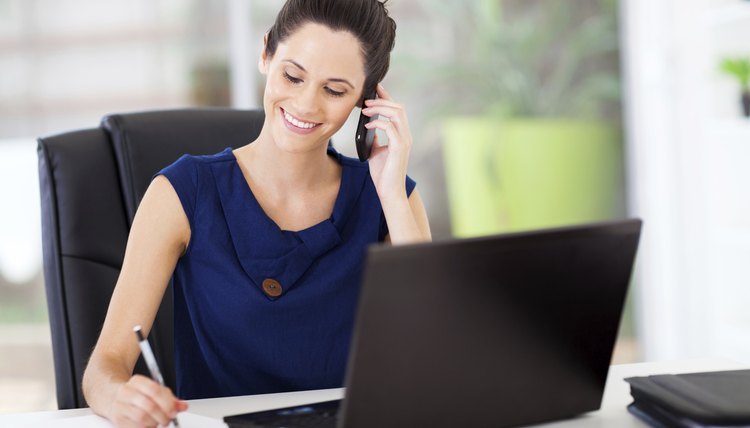 Hongqi Zhang/iStock/Getty Images
Public relations (PR) specialists represent people or organizations, such as nonprofits. A PR specialist contacts the media or prepares press releases to so a client's message reaches its target audience. In addition, PR specialists conduct fundraisers to help social service organizations and other nonprofit organizations raise money. According to the U.S. Bureau of Labor, as of 2006, the median income for a public relations specialist was $47,350.
Human Service Assistant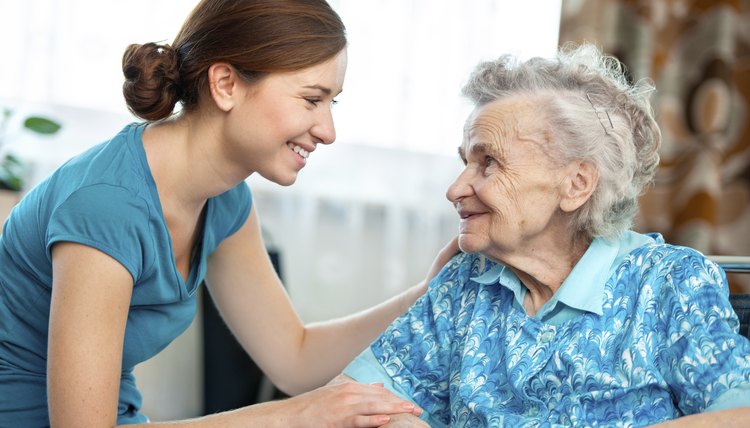 Alexander Raths/iStock/Getty Images
Social and human service assistants are employed by agencies as other people's advocates. They help their clients receive public assistance by filling out paperwork or helping them with their household chores. They assess their clients' problems, then help fulfill their needs. Also, they may work in group homes or health care facilities. According to the U.S. Bureau of Labor, as of 2006, the median income for a human service assistant was $25,580.
2016 Salary Information for Public Relations Specialists
Public relations specialists earned a median annual salary of $58,020 in 2016, according to the U.S. Bureau of Labor Statistics. On the low end, public relations specialists earned a 25th percentile salary of $42,450, meaning 75 percent earned more than this amount. The 75th percentile salary is $79,650, meaning 25 percent earn more. In 2016, 259,600 people were employed in the U.S. as public relations specialists.