Finding a job that is both enjoyable and pays well is a common goal. However, this enticing combination can be elusive. Generally, you are considered lucky if you have a job that falls into either category. If you make a lot of money, at least you're well-compensated for work you don't enjoy. If you love your job, at least you get to have fun even if the money isn't so easy to come by. But for a lucky few, there are careers that encompass both. A high salary is a fairly easy to calculate, but the enjoyment you get from a career will vary from one person to the next.
Traveling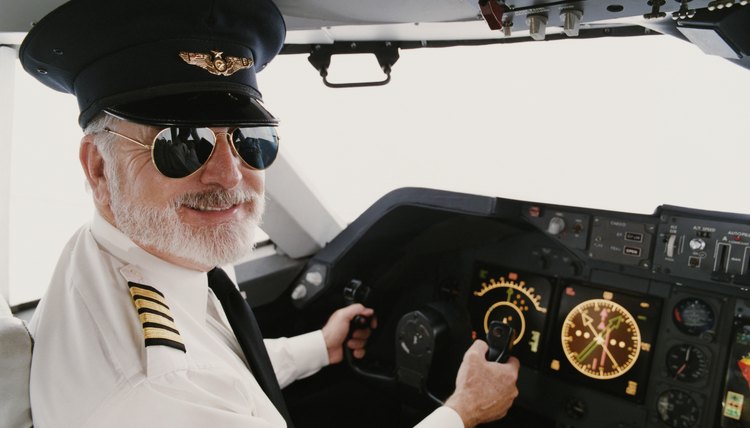 Digital Vision./Digital Vision/Getty Images
If you enjoy traveling the world, there are a few high-paying jobs that may be perfect for you. Aircraft pilots for major airlines command salaries that are right up there with doctors and surgeons. Pilots can make as much as $133,000 to $145,000 a year, as of 2009. If you'd rather travel on the water than in the skies, consider working your way up to the captain of a cruise line. This job can earn as much as $250,000 annually. If you prefer to spend more time at your destination than you spend traveling there, consider the fact that rock bank roadies, pro golf caddies, high-end photographers and nearly any job in the movie production business will entail extensive travel to be on location.
Helping Others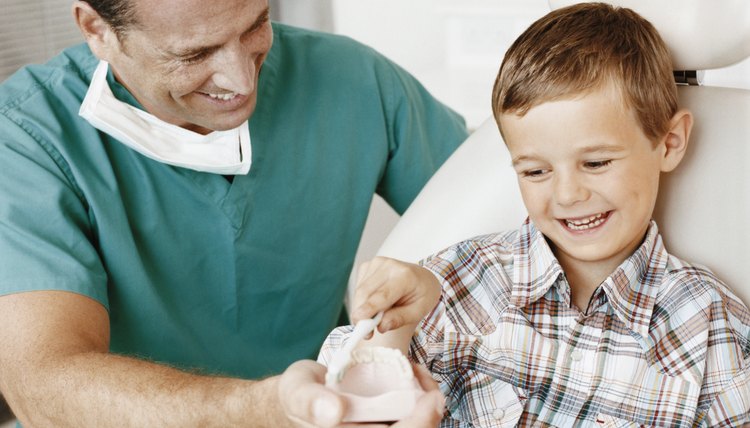 Digital Vision./Digital Vision/Getty Images
If you get a rush from helping others and even saving lives, the medical field is the ultimate in enjoyable, high-paying jobs. Physicians and surgeons make around $147,000, dentists make more than $90,000 and even pharmacists can have salaries in the six-figure range. Of course, these jobs all require extensive schooling and the desire to deal with life-and-death situations, but for many people that's highly desirable.
Being Creative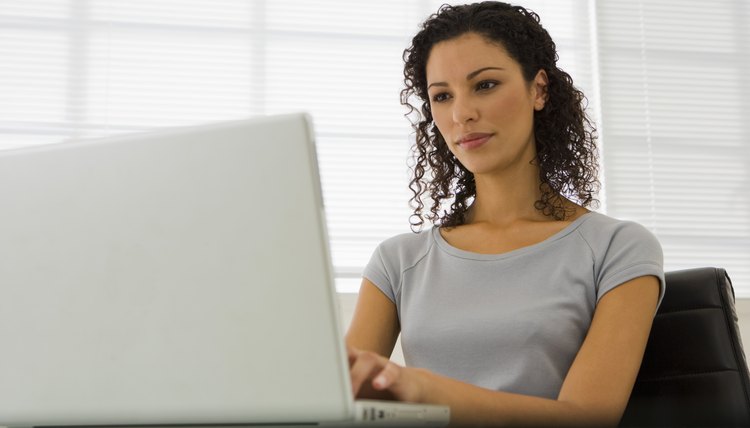 Pixland/Pixland/Getty Images
If you're the creative type, there's a chance that your efforts will pay off. Most people who write, paint or act enjoy their work very much. The tricky part about these jobs is that they can pay very well, or they can pay little to nothing. Successful greeting card writers can make as much as $150 a card. If this is your thing, you may be able to crank out several cards a day. Successful authors can receive never-ending royalties from their books. And we all know that with the right talent and a little bit of luck, becoming successful in Hollywood is a lucrative career.
Playing All Day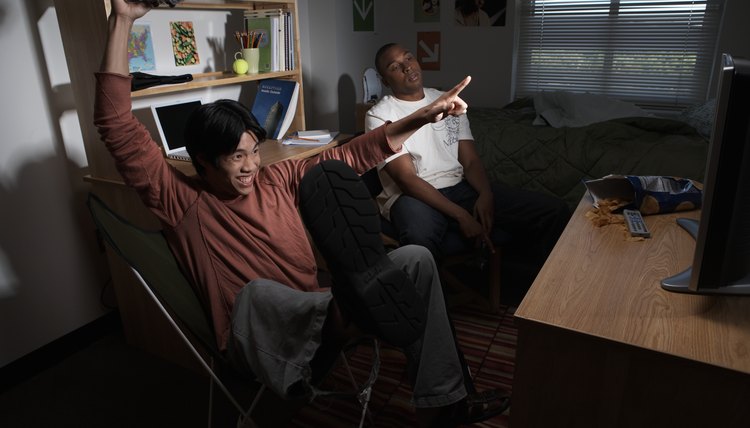 James Woodson/Digital Vision/Getty Images
Believe it or not, there are people who have made a career out of playing. The obvious examples are pro athletes. However, you can also make a living as a pro card player or professional gamer. If you can't break yourself away from the video games, this may be the ideal career for you. A professional gamer can make as much as $70,000 a year. The catch is that this kind of money is contingent upon winning competitions and therefore can't always be relied upon.
Researching
Ryan McVay/Photodisc/Getty Images
If you enjoy science and like learning new things, there are a variety of careers that can earn you a lot of money while you explore your favorite scientific pursuits. Astronomers can earn around $99,000. Physicists can make around $96,800. Nuclear scientists bring in a salary of about $94,400. So if researching these or other fields is your kind of thing, these careers could be perfect for you.