Pipefitter helpers, also known as pipefitter apprentices, train to learn one of the five plumbing specialties. They help journeymen pipefitters install and monitor pressurized piping systems at building sites, factories, oil refineries and power plants.
Job Requirements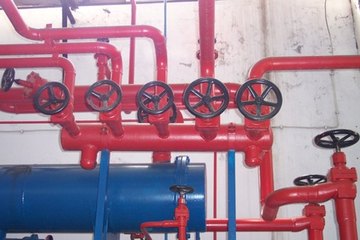 Aspiring pipefitter helpers must have a high school diploma and complete a four-year apprenticeship program that combines full-time work with classroom study. Pipefitter helpers spend at least 144 hours each year studying applied physics, blueprint reading, chemistry, drafting, mathematics, plumbing codes and safety regulations.
Duties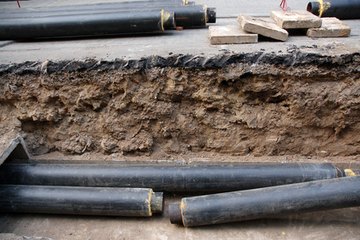 Pipefitter helpers learn how to assemble, configure, maintain and repair complex piping systems that transport a variety of fluids and petroleum products. They work on high-pressure systems that produce extremes in temperatures. Pipefitter helpers apply a comprehensive understanding of scientific processes to perform their jobs effectively.
Key Traits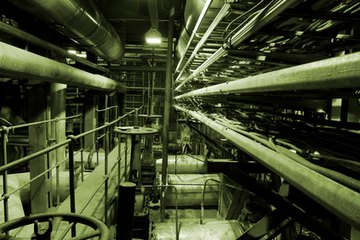 Successful pipefitter helpers need physical strength, stamina and the ability to work in cramped, noisy and hazardous environments. They need a diverse scientific background, manual dexterity, good vision and the ability to follow directions precisely.
Compensation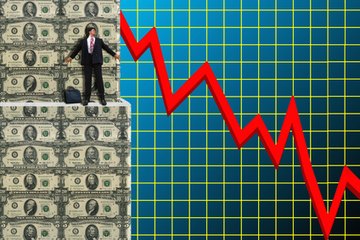 According to the U.S. Bureau of Labor Statistics, journeyman pipefitters earned a mean hourly wage of $23.97 and a mean annual salary of $49,870 as of May 2009. Apprentices commonly start at 50 percent of the journeyman rate, which would put salaries at about $11.98 per hour or $24,935 per year.