Basic nursing skills are the skills taught in the beginning courses of nursing degree or certificate programs. Basic nursing skills include the knowledge necessary for a nurse to perform the basic duties of obtaining vital statistics, changing bandages, cleaning wounds, bathing patients, and performing CPR.
Vital Signs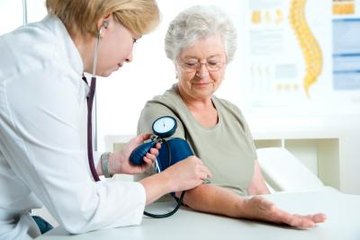 The basic skills that a nurse will learn include how to take patients' temperatures, how to take their blood pressure readings, how to find and measuring their pulses and take their respiration readings.
Changing Bandages
A nurse must learn the basic skill of how to remove and correctly apply bandages.
Cleaning Wounds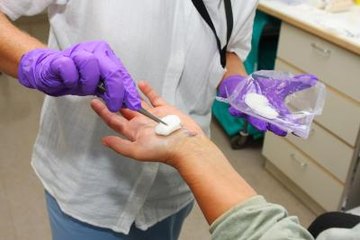 Cleaning wounds properly is another basic nursing skill. This basic skill includes the knowledge of how to treat different types of wounds.
Bathing Patients
Basic nursing courses cover proper methods of bathing patients including how to be gentle, make patients feel comfortable, and how to bathe patients who suffer from different ailments or have special bathing needs.
CPR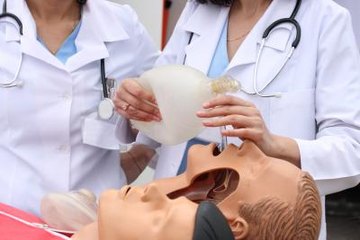 Learning to perform cardio-pulmonary resuscitation, or CPR, is a basic skill that nurses must learn.
Hygiene
Nurses also must have basic skills in proper hygiene, not only for patients but also for themselves. Nurses must learn how to properly protect themselves from infection from sick patients, and also to prevent spreading disease from patient to patient.