Growth Trends for Related Jobs
Juice Maker Duties & Responsibilities
jacoblund/iStock/GettyImages
A juice maker works in the food services industry. Performing duties that are similar to those of a bartender, this person takes customer orders and prepares non-alcoholic beverages, such as fresh fruit juices and smoothies. Juice makers are typically paid an hourly wage. Depending on the environment, they may also receive nominal tips.
Creating a Pleasant Customer Experience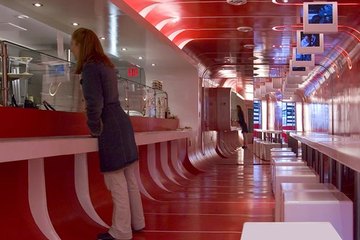 Image by Flickr.com, courtesy of Ellie Van Houtte
A juice maker is the first face customers see when they arrive at a juice stand. Juice makers also greet customers and engage them in conversation. Juice makers should be ready to recommend products. It is important for them to build a rapport with customers to turn them into regular clientele.
General Housekeeping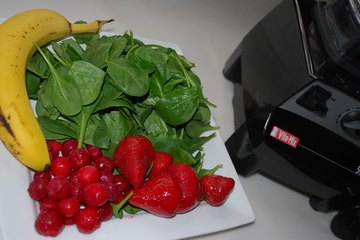 Image by Flickr.com, courtesy of Tiffany Washko
A juice maker is responsible for operating, cleaning and maintaining all tools (e.g., blenders, food processors, paring knives) that are used on the job. This includes troubleshooting, making minor repairs and alerting management if a piece of equipment is irreparable. The juice maker is also responsible for ensuring that the food preparation area is clean, maintaining compliance with any employer policies and government regulations.
Money Management
Image by Flickr.com, courtesy of Anonymous Account
A juice maker might also be responsible for operating a cash register. If so, it is important that employer policies regarding the handling of cash and/or credit card transactions be strictly followed. Pay close attention to make sure customers pay the proper amount and that the cash drawer correlates with the receipts at the end of the shift.
Quantitative Requirements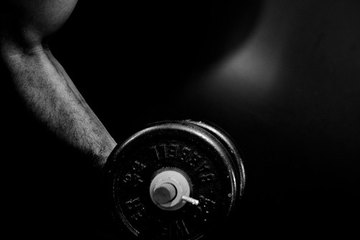 Image by Flickr.com, courtesy of Vox Efx
Candidates for the role of juice maker must be of legal working age or possess a valid work permit. Technological proficiency is also required if the role requires managing a cash register. Candidates must also be reasonably physically fit because this role may require standing for long periods of time, as well as lifting heavy objects.
Industry Overview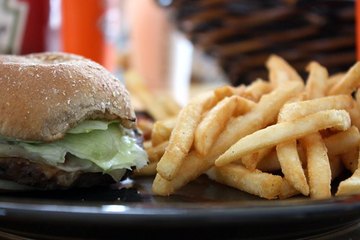 Image by Flickr.com, courtesy of quacktaculous
Jobs within the food and beverage serving industry are often part time. These roles require little, if any, formal education. As a result, more than one-fifth of all employees in this field are between the ages 16 and 19. The United States Bureau of Labor Statistics anticipates employment of people in the food and beverage serving industry to increase by 13 percent from 2006 to 2016.
Typical Work Shift
Image by Flickr.com, courtesy of Shelly Hansen
A juice maker typically begins a shift by ensuring that all supplies needed to perform the duties of the job are available. This includes taking stock of all equipment, fruit, milk and any other food product need to create customer beverages. Before opening the establishment for the day, the juice makers peels and chops all fruits that will be used and organizes and stores them. Once the juice stand has closed for the day, the juice maker discards all partially used food products and properly seals and stores the rest in accordance to store policies as well as local, state and federal food safety regulations. The juice maker also makes note of any inventory that is running low, alerting the shift manager so it may be replaced before the next shift starts.
Writer

KJ Henderson has more than a decade of HR and talent acquisition experience. He has held roles at a Fortune 100 investment bank, a media conglomerate and at one of NYC's largest executive staffing firms. He currently heads recruitment sourcing at a major movie studio. He read literature at Oxford.
Photo Credits

jacoblund/iStock/GettyImages